Dan Juster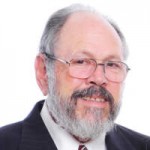 A Lawyer's Case for the Resurrection
Attorney Jim Jacob has written a wonderful summary of the evidence for the Resurrection that can be used to encourage our faith and for our witness to those who do not know Yeshua.  It is sharp and concise.
Dr. Daniel Juster
Founder of Tikkun International, and author of over 20 books
100% must read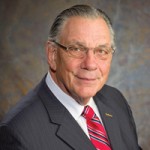 This is a 100% must read book of truth.
Dr. Dennis Golden
Retired President and Professor of Education at Fontbonne University
Trained legal eyes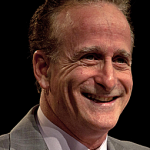 The confirmation that Yeshua (Jesus) is alive from the dead would certify both His atoning death and the veracity of the New Covenant Scriptures. If indeed His resurrection took place in time and space, then it should be provable like any other event in history. Jim Jacob presents and examines the fascinating historical and eyewitness evidence through trained legal eyes leading us to solid rock upon which to place our faith. It is a great booklet for outreach to the unsaved, discipling new believers and strengthening those who may be struggling in their faith. I strongly recommend it. Job well done Jim!
Rabbi Jeffrey Forman
Like none I have ever seen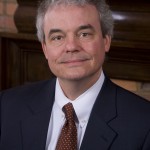 Jim makes the case for Christ like none I have ever seen. He uses his analytical background as a lawyer to show how obvious it is that Christ surely is the Messiah and the Lord.
Thomas J. Methvin
A clear and compelling case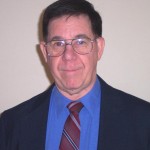 A Lawyer's Case for God is very readable, and presents for God and the Messiahship of Yeshua. The message is shared in a sensitive, warm and convincing way. God will use this book to help remove the veil from the eyes of many people. We will use this book in our ministry.
Abraham Sandler
Takes on every important argument against the resurrection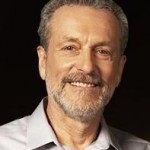 The resurrection of Yeshua (Jesus) is either one of the biggest fabrications in the history of mankind or the most important event in the history of mankind. As any skilled lawyer would, Jim Jacob takes on every important argument against the resurrection. He gives you, the jury, all the evidence you need to conclude that the resurrection of Yeshua is historical fact. If you have questions about who Yeshua really is, then this eye opening book is for you.
Stewart Winograd
Anticipates and systematically refutes rebuttal arguments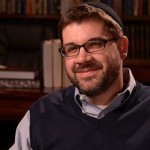 Jim wanted to take his legal expertise as lawyer and apply it to the Scriptures. In these two books he presents evidence for the existence of God, as well as the historical validity of the Bible, and the life, death, and resurrection of Yeshua, among many other topics. As he would do in a courtroom, Jacob anticipates and systematically refutes many of the rebuttal arguments often offered by skeptics because he was once one himself.
The exciting thing is that all of this is done not only from the perspective of a disciple of Yeshua but from a Jewish believer no less.
Toby Janicki
These three books are the best I have ever read!!!!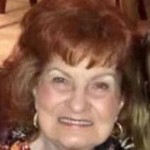 I found Jim Jacob's books to be informative and exciting especially for my Jewish friends!!!!!I have ministered to my Jewish friends for 46 years and these three books are the best I have ever read!!!!!
Marti Phipps
President of The Jewish Connection Ministries
Couldn't put the book down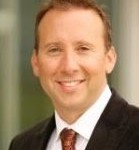 Jim Jacob did a great job! I loved it! I had a big proposal due the next day but couldn't put the book down until it was done. Really good stuff.
Jeff Oddo
Extremely persuasive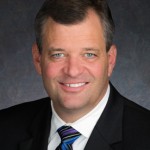 I think everybody occasionally has doubts about the existence of God and the Resurrection. Maybe because a career of skepticism, I might have more than most. I found Jim Jacob's books to be extremely persuasive and a great help in my faith. He goes to extensive lengths to prove issues with both biblical and non-biblical facts.
—Jeff Jensen, U.S. Attorney for the Eastern District of Missouri
Jeff Jensen
A wonderful resource
Jim Jacob's book, "A Lawyers Case for the Resurrection" is a wonderful resource that concisely deals with the central issue of our faith; "Did Yeshua in fact rise from the grave?" His unique approach to this issue is helpful both for the believer and the skeptic. We are very happy to be able to offer this resource, in Hebrew, to our patients at HaTikva Clinic in Jerusalem.
Evan Levine
I urge everyone who questions God's love to read this book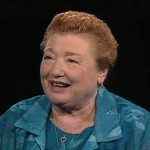 I urge everyone who questions God's love to read this book.
Rose Price Cregar
A true advocate for Christ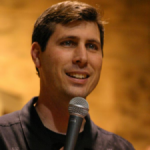 You are a true advocate for Christ.
Allen Hood
Powerful presentation of information
This is a powerful presentation of information. It allows the reader to ponder matters in both a rational and emotional way.
Dr. Marvin Aaron
College Dean and Professor of History
Taps into a special part of God's heart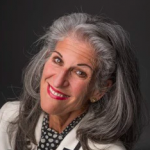 Jim Jacob truly taps into a special part of God's heart as he stands in the gap for the Good news. Jim was an atheist and he shares his own life journey in a way that is compelling, constant and convicting. If you have a friend who does not know the Lord Jesus, be sure to get them a copy of this book. You could be the conduit that encourages your friend to say yes to Jesus.
Dr. Barri Cae Seif
Instructor, author, and theologian (recipient of a Ph.D. in Biblical Studies from Trinity Theological Seminary) January 23, 2017
Very enlightening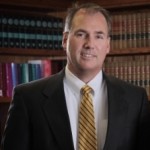 I found the book to be very enlightening. Jim presents evidence on the resurrection the way a lawyer would present a case at a trial. I believe the evidence presented would meet the "beyond a reasonable doubt" burden of proof required in a criminal trial even though the evidence is circumstantial (i.e. we do not have a body, the cross, the actual tomb with certainty, or other artifacts from the