Dan Juster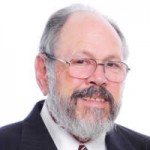 A Lawyer's Case for the Resurrection
Attorney Jim Jacob has written a wonderful summary of the evidence for the Resurrection that can be used to encourage our faith and for our witness to those who do not know Yeshua.  It is sharp and concise.
Dr. Daniel Juster
Founder of Tikkun International, and author of over 20 books
100% must read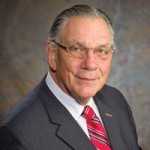 This is a 100% must read book of truth.
Dr. Dennis Golden
Retired President and Professor of Education at Fontbonne University
Trained legal eyes
The confirmation that Yeshua (Jesus) is alive from the dead would certify both His atoning death and the veracity of the New Covenant Scriptures. If indeed His resurrection took place in time and space, then it should be provable like any other event in history. Jim Jacob presents and examines the fascinating historical and eyewitness evidence through trained legal eyes leading us to solid rock upon which to place our faith. It is a great booklet for outreach to the unsaved, discipling new believers and strengthening those who may be struggling in their faith. I strongly recommend it. Job well done Jim!
Rabbi Jeffrey Forman
Like none I have ever seen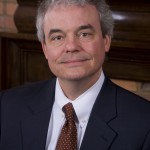 Jim makes the case for Christ like none I have ever seen. He uses his analytical background as a lawyer to show how obvious it is that Christ surely is the Messiah and the Lord.
Thomas J. Methvin
A clear and compelling case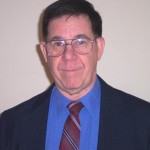 A Lawyer's Case for God is very readable, and presents for God and the Messiahship of Yeshua. The message is shared in a sensitive, warm and convincing way. God will use this book to help remove the veil from the eyes of many people. We will use this book in our ministry.
Abraham Sandler
Takes on every important argument against the resurrection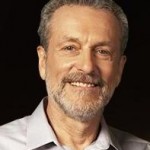 The resurrection of Yeshua (Jesus) is either one of the biggest fabrications in the history of mankind or the most important event in the history of mankind. As any skilled lawyer would, Jim Jacob takes on every important argument against the resurrection. He gives you, the jury, all the evidence you need to conclude that the resurrection of Yeshua is historical fact. If you have questions about who Yeshua really is, then this eye opening book is for you.
Stewart Winograd
Anticipates and systematically refutes rebuttal arguments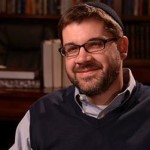 Jim wanted to take his legal expertise as lawyer and apply it to the Scriptures. In these two books he presents evidence for the existence of God, as well as the historical validity of the Bible, and the life, death, and resurrection of Yeshua, among many other topics. As he would do in a courtroom, Jacob anticipates and systematically refutes many of the rebuttal arguments often offered by skeptics because he was once one himself.
The exciting thing is that all of this is done not only from the perspective of a disciple of Yeshua but from a Jewish believer no less.
Toby Janicki
These three books are the best I have ever read!!!!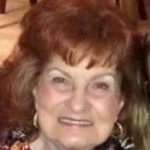 I found Jim Jacob's books to be informative and exciting especially for my Jewish friends!!!!!I have ministered to my Jewish friends for 46 years and these three books are the best I have ever read!!!!!
Marti Phipps
President of The Jewish Connection Ministries
Couldn't put the book down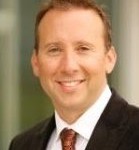 Jim Jacob did a great job! I loved it! I had a big proposal due the next day but couldn't put the book down until it was done. Really good stuff.
Jeff Oddo
Extremely persuasive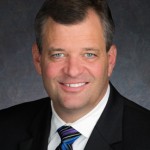 I think everybody occasionally has doubts about the existence of God and the Resurrection. Maybe because a career of skepticism, I might have more than most. I found Jim Jacob's books to be extremely persuasive and a great help in my faith. He goes to extensive lengths to prove issues with both biblical and non-biblical facts.
—Jeff Jensen, U.S. Attorney for the Eastern District of Missouri
Jeff Jensen
A wonderful resource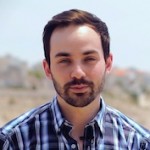 Jim Jacob's book, "A Lawyers Case for the Resurrection" is a wonderful resource that concisely deals with the central issue of our faith; "Did Yeshua in fact rise from the grave?" His unique approach to this issue is helpful both for the believer and the skeptic. We are very happy to be able to offer this resource, in Hebrew, to our patients at HaTikva Clinic in Jerusalem.
Evan Levine
I urge everyone who questions God's love to read this book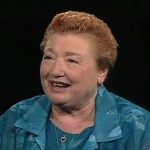 I urge everyone who questions God's love to read this book.
Rose Price Cregar
A true advocate for Christ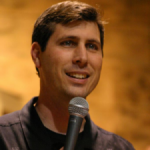 You are a true advocate for Christ.
Allen Hood
Powerful presentation of information
This is a powerful presentation of information. It allows the reader to ponder matters in both a rational and emotional way.
Dr. Marvin Aaron
College Dean and Professor of History
Taps into a special part of God's heart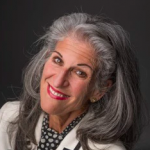 Jim Jacob truly taps into a special part of God's heart as he stands in the gap for the Good news. Jim was an atheist and he shares his own life journey in a way that is compelling, constant and convicting. If you have a friend who does not know the Lord Jesus, be sure to get them a copy of this book. You could be the conduit that encourages your friend to say yes to Jesus.
Dr. Barri Cae Seif
Instructor, author, and theologian (recipient of a Ph.D. in Biblical Studies from Trinity Theological Seminary) January 23, 2017
Very enlightening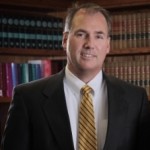 I found the book to be very enlightening. Jim presents evidence on the resurrection the way a lawyer would present a case at a trial. I believe the evidence presented would meet the "beyond a reasonable doubt" burden of proof required in a criminal trial even though the evidence is circumstantial (i.e. we do not have a body, the cross, the actual tomb with certainty, or other artifacts from the crucifixion). But, what we do have is strong evidence that suggests this occurred despite the fact that it would be a miracle (i.e. rising from the dead). For those who refuse to ever consider the that the resurrection may be true will undoubtedly not be persuaded, as they would not be persuaded by anything short of a video with actual footage. By the way, these people would never make a jury in a case like this either because despite any evidence to the contrary, their bias would be so strong that they would never be open to an objective review of the evidence, and a skilled lawyer like Jim Jacob would have them struck for cause. However, for those with an open mind, or even a "Columbo-like" disposition about the issue with a willingness to let the evidence dictate the finding, they will be surprised by the weight of the evidence that the resurrection actually occurred.
Bill Manson
Well argued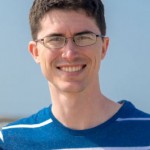 I enjoyed it a lot. The courtroom theme of the booklet really works. I liked the legal terminology and the headings for each section that clearly organize your argument. It was well argued and provided strong evidence and endnotes.
I have yet to read a resurrection argument directed toward a Jewish audience! So, mazel tov on that.
I would certainly be interested in sending your book to our users.
Brian Crawford
Very insightful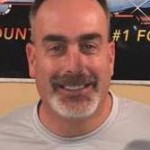 The book was incredibly well written and very insightful. You have a good writer's sense.
Zeke Montana
Q104's "Morning Drive" on-air personality in Kansas City
I gained a whole new perspective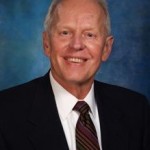 I have been a practicing Catholic since I was baptized as an infant. I went to Parochial School for my religious education and believed in Christ by Faith Alone. After reading the book, A Lawyer's Case for His Faith, I was able to gain a whole new perspective and deeper meaning of my faith. Mr. Jacob has done a phenomenal amount of research to verify Christ's existence and his time on Earth. Thank you Mr. Jacob for strengthening my faith. It is a MUST read.
Dr. Thomas Schugel
Oral Surgeon
With clarity and style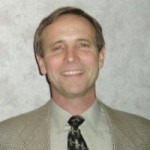 Jim Jacob is a lawyer Jesus would love! Not only does Jim have deep affection for his Messiah, but he communicates about Him with clarity and style. Pick up any of Jim's great books and your mind and heart will be gripped by the message and the Messenger.
Hal S. Lindhardt
Director of Outreach at the International House of Prayer
I recommend this book for everyone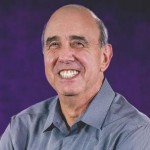 I have read many works on the topic of the resurrection. None have been presented in such a powerful way as "A Lawyer's Case for the Resurrection." I recommend this book for everyone; believers to strengthen their faith, and pre-believers who will be convinced by these highly persuasive arguments. This is a must have in your library.
Rabbi Don Goldstein
Shoresh David Messianic Synagogue, Brandon, FL
Wonderful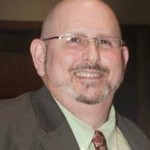 Your books are wonderful!
Peter Greenspan
D.O. Ob-Gyn
A BIG need for it
Very nice job! Glad you wrote it because we see a BIG need for it!
Steve Scott
CPA, MBA, and Author of Defending Moses
Profound and well researched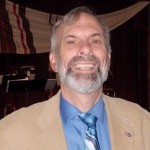 It's really thorough and profound and well researched. I love it.
Shmuel Wolkenfeld
Messianic Rabbi, Or HaOlam, Overland Park, Kansas
Great book
Great book! I'll probably read it every couple of months. It provides great support for faith.
Mike Griffin
Attorney
One of the best I have seen
It was my honor to translate this great book into Hebrew. In the years of my outreach ministry, and giving out many books on evangelism, I have found this to be one of the best I have seen. I am sure this book will be very effective in winning Israelis and Jewish people to the Lord, as it is written in a style and manner they can understand and relate to, and is answering questions most of them have.
Bella Davidov
Founder and Leader of Outreach Ministry
Unlocks the Bible's prophesies
"I do believe, help my unbelief" (Mk: 9,24). Become enlightened by Jim Jacob, Esq., a learned Messianic Jew, as he unlocks the Bible's prophesies of the Messiah's coming as the Suffering Servant and His Second Coming as the Davidic King, including the revealing events which must take place first. Are you a non-believer? Then challenge yourself to read this exceptionally well written book, even if with a skeptical eye. What harm can it do you? As its title implies, Jim presents a logical case for God's being that you will find hard to refute.
John Conaghan
General Counsel, Title Midwest, Inc., a holding company for Ks, Mo, Ne & Co. Title Companies
Fabulous
Jim Jacob's book is fabulous.
Frank Lowinger
Past President of the Messianic Jewish Alliance of America and Messianic Rabbi at Congregation Brith Hadoshah
Highly recommend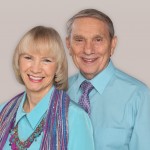 Jim Jacob answers the most frequent arguments concerning belief in God, the Bible and the Messiah in an excellent, succinct way that strengthens the believer's faith, and challenges the pre-believer to search for truth. We highly recommend this book as a tool for sharing God's Good News with the House of Israel!
Dr. Neil and Jamie Lash
Co-Hosts of Jewish Jewels T.V. Program and former Rabbi and Rebbitzen of Temple Aron HaKodesh
A must-read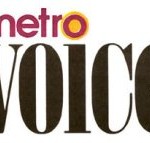 A Lawyer's Case for His Faith' is an easy, and important read:
An ardent atheist became a defender of the Christian faith.
This book is easy to understand for readers wishing to strengthen their ability to share and defend their faith. Students will find this book an excellent resource for helping them in academic settings antagonistic toward Christianity. Christians wishing to share and defend their faith in the workplace or public discourses also will find it to be a valuable equipping tool. The book is also a great resource for reading and discussion in Bible study groups and family devotional settings.
Written in the genre of Christian apologetics, A Lawyer's Case for His Faith is a fresh, new offering following in the footsteps of Christian classics like Lee Strobel's The Case for Christ (1998) and Josh McDowell's More Than a Carpenter (1977).
A Lawyer's Case for His Faith was written by Jacob as an attorney laying out the case for Christianity as if making the argument in a court room before a jury. While easy-to-read and well-laid-out in 211 pages, the book is also chock-full of 504 footnotes documented in endnotes after three appendices.
The author—a Messianic Christian with Jewish roots and nearly 40-years of law experience—brilliantly blends faith with evidentiary support from science, archeology, and history from the Bible. Questions the book poses and answers include, Does God Exist? Can the Bible and Science be Reconciled? Can All Religions Be Correct? Can a Good God Co-Exist in a World Filled with Suffering? Can the Old Testament Be Used As Historical Evidence? Did Yeshua (Hebrew for Jesus) Truly Live and Die in Israel 2000 Years Ago? What Do Historians Say About the Resurrection of Yeshua? Is Yeshua the Jewish Messiah? Are We Absolutely Sure That There Are No Absolutes?
Jacob understands skeptics and the mindset of atheism, as he was a hardcore atheist for 39-years. As he would do in a courtroom, Jacob anticipates and systematically rebuts and refutes many of the arguments against Christianity.
As if he were speaking to a jury, Jacob lays out the evidence and case for Christianity in an easy-to-follow, yet persuasive and thoroughly documented way. A Lawyer's Case for His Faith is a must read for 2016 and is sure to be a classic of Christian apologetics for years to come.
Metro Voice Newspaper
A winner
We think you have a winner in your new book.
Steve Cohen
Founder of Apple of His Eye Ministry
Answers key questions of faith
It is my pleasure to endorse the book "A Lawyer's Case for God" as our congregation plans to use it as part of our outreach to the secular community. This book is written with enough facts that a person seeking God should get most of their questions answered.
It is written in a clear, concise, and thorough manner so that everyone can understand. It is a compelling book which answers key questions of faith. As I read it, I found it strengthened my faith. This is a must read book and one that needs to be given out to those we love.
Steven J. Weiler
Senior Rabbi Shoresh David Messianic Synagogue
A valuable tool
A Lawyer's Case for God is well written. I enjoyed reading it. I think it is a valuable tool.
David Sedaca
Vice President, Chosen People Ministries
A worthy contribution to popular apologetics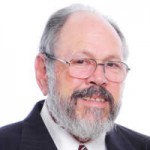 As a professor in the area of apologetics and a writer of an academic text book (The Biblical World View, an Apologetic) I have come to realize the limitations of my type of academic and comprehensive approach to apologetics. People need what I call popular apologetics that defends and gives a good case for our faith. Writing popular apologetics requires simplification and readable presentations which do not distort the evidence. Jim has written a worthy contribution to popular apologetics that fulfills these criteria.
Dr. Dan Juster
Founder and Director of Tikkun International, founding president and general secretary of the Union of Messianic Jewish Congregations for 9 years, the senior pastor of Beth Messiah congregation for 22 years, and a co-founder of the Messiah Bible Institute in several nations. Serves on the board of Towards Jerusalem Council II, participates with Road to Jerusalem and provides oversight to 15 congregations in the USA as well as overseeing emissaries in Israel and the Former Soviet Union.
An excellent Book
Richard Hastings
Former President and CEO of Kansas City based Saint Luke's Health System
Clear, concise, and challenging
Clear, concise, and challenging… Written with logic, as well as humor… Illuminating and instructive… A Lawyer's Case for God is well worth investigating.
The Messianic Times
Recommended Books of the Week for September 9, 2016!
Dr. Tom Hill
Co-author of Chicken Soup for the Entrepreneur's Soul and nationally known speaker, author, and educator with the Tom Hill Institute
The Lord was your co-author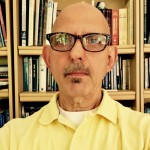 Great book!! There is no doubt the LORD was your co-author. I cried a few times as I saw God's fingerprints on your writings. This kind of work can't happen without help from above. May the LORD protect this work and the people that respond to its message.
Rudy Ross
Businessman, Teacher, and Theologian
Incredibly persuasive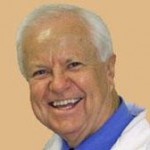 Terrific book. Incredibly persuasive! Very compelling! I give this book to many of my patients.
Dr. Jay Morris
An easy page-turner of information
I am honored to review, A Lawyers Case for His Faith. Being an avid reader and ministering in a mentoring status to young adults. I am encouraged that Jim has responded to the call to place an easy page-turner of information in his recent book. This book guides and organizes the needed material to defend our faith. Jim dusts off and cites crucial information to prophetic Scripture. He restores its readers back to their Jewish Roots and he answers questions that compelled his former Atheist life to find solitude in the precious gift of God's Word. This book will not only encourage one's faith, it will remind us of the Faithfulness of our beloved Savior.
Victoria Kline
Founder of Root of the Word ministries which mentors young adults eager to defend their faith